Restaurants & bars
Providing a truly luxurious experience
Treat yourself to our sophisticated cuisine, an array of cocktails, and tapas that will undoubtedly satisfy your taste buds. We understand that customer care is more than just answering questions and fulfilling requests.
Restaurant

El Mundo

Is the main restaurant of the hotel is a Buffet at the contemporary décor where you can enjoy a hearty breakfast etsucculent (American, English, continental and Healthy breakfast.....), a lunch and dinner with a variety of international cuisines such as (Tepanyaki, Tandoori dishes, Josper Grill, Pasta Station, sushi....) with the possibility to install at outside on the terrace facing the sea

Restaurant

Mediterra

Has two not of the beach, the Mediterra engages its guests through its shelter in search of the exotic and of peace. you can enjoy a wide choice of dishes: salad Bars, Pizzas, Brazilian Churrasco, crepe, waffle, pancake, desserts,...

Opening times:

From 12.00 to 18.00

Restaurant

GARDENIA

On reservation

A la carte Restaurant where we offer three kitchens where you can enjoy one-stop gourmet prepared from the best seasonal ingredients available. typical cuisine of tunisia, Mediterranean cuisine, Asian cuisine.

Opening times:

From 20.00 to 02.00

Restaurant

THE ROOF

Period: From 01/04 to 31/10

Located at the highest point of the hotel, this lounge in the sophisticated atmosphere is the perfect place to enjoy the gentle sea breeze and enjoy a beautiful view. The Roof top offers a selection of Tapas and bite-size proposed by our chef to enjoy with a cocktail or a smoothie.

Opening times:

From 19.00 to 02.00

Restaurant

THE GOURMET

Succumb to the delights of the Gourmet and check out our best selections of cheeses and Italian delicatessen accompanied by a good vintage tunisian or foreign, selected by our sommelier.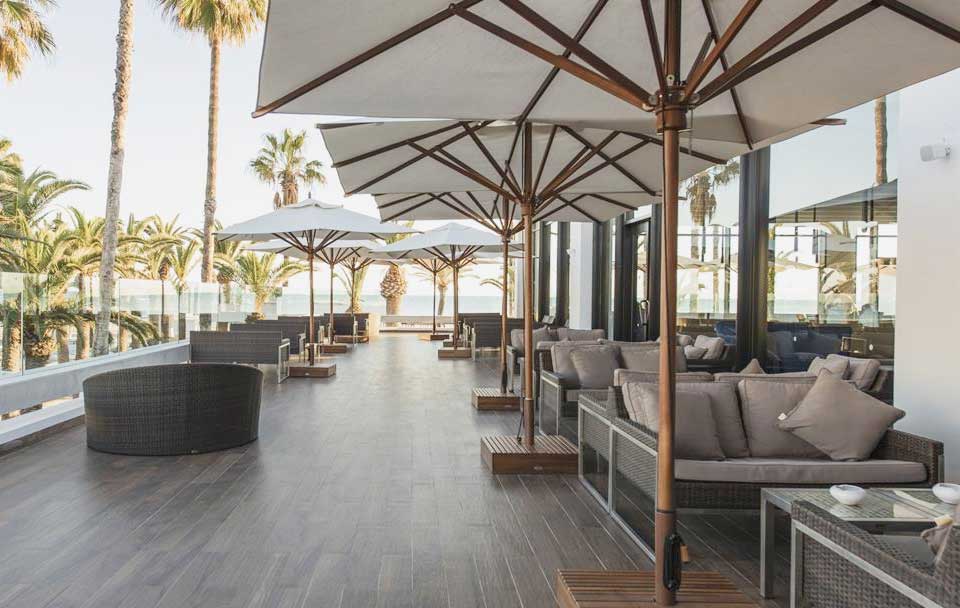 Escape
to paradise
Don't Miss Out on the opportunity to experience the epitome of luxury and indulgence at The Orangers Garden Hotel.
Book NOW